by Jorge Gomez • 6 min read
In the biggest wave of judicial confirmations so far, the U.S. Senate recently confirmed nine (9) nominees to the federal courts. This brings the total number of judges appointed during the Biden administration to twenty-eight (28), which means the President continues outpacing his predecessors by sizeable margins.
Here's a quick look at judicial confirmations at this point in a President's first year, dating back to the Reagan administration: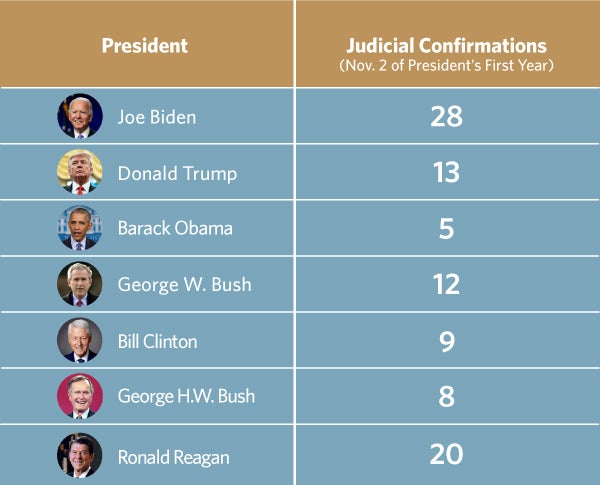 President Biden is having a relative measure of success up to this point in his presidency, with some judicial analysts calling his confirmations "historic." But, in the bigger context, these early gains really haven't dramatically changed or transformed the federal judiciary—not yet, at least.
To date, conservative-appointed judges—more than 400—still constitute a majority on the federal courts, compared to approximately 370 liberal-appointed judges.
But is a "flip" from a conservative majority to a liberal one on the horizon?